Zimbabwe and Namibia declared national emergencies on Tuesday as the coronavirus begins to spread in the region.
While southern Africa has had relatively few confirmed cases of Covid-19, governments fear the effect of its spread could overwhelm health systems. South Africa has declared a disaster and implemented strict measures including travel bans and school closures after infections increased to more than 60.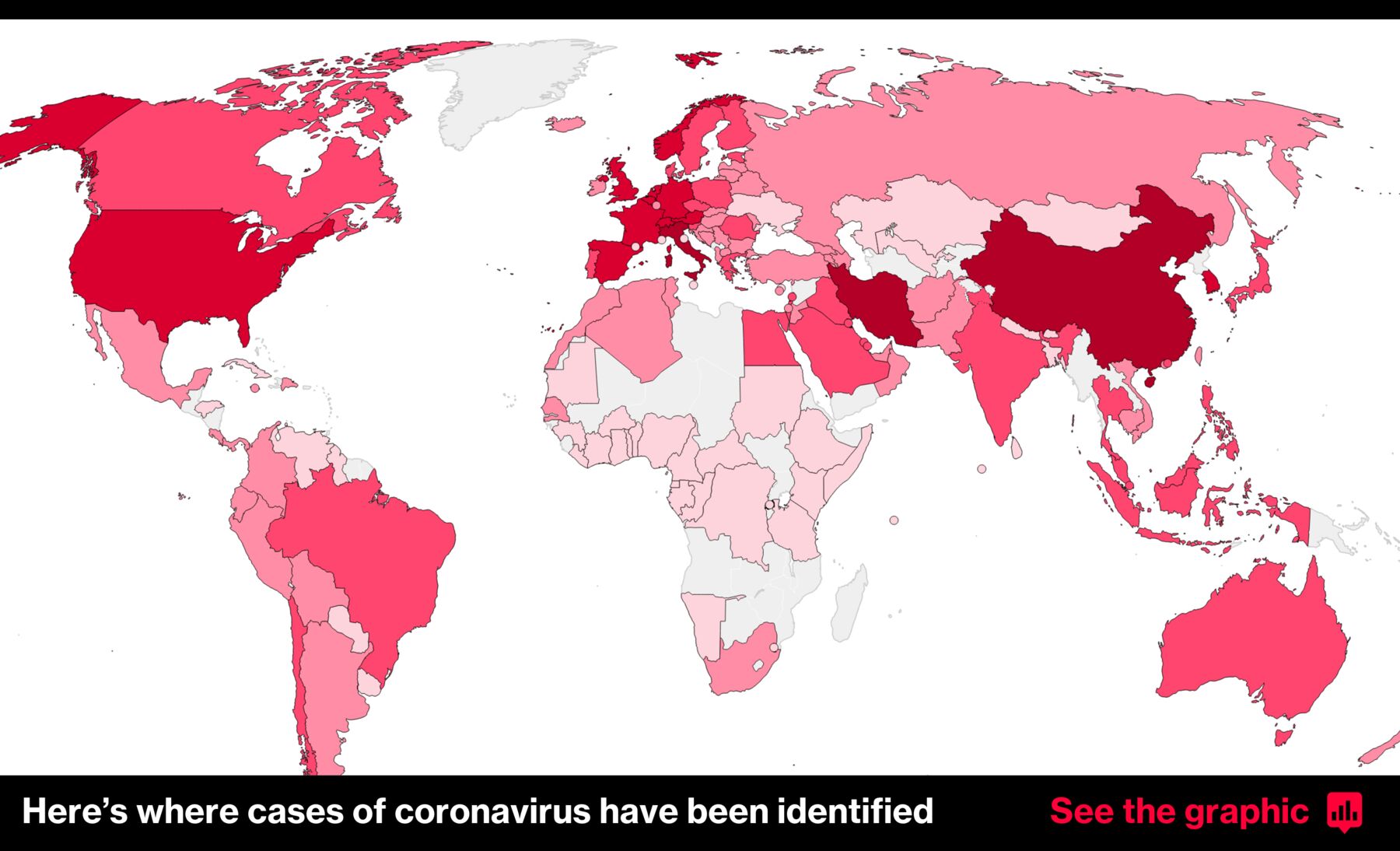 "The pandemic has reached our region and we have to escalate our response," Zimbabwean President Emmerson Mnangagwa said in a speech in Harare, the capital.
Screening of travelers will be intensified and some borders will be closed, he said. Mnangagwa appealed to foreigners planning to visit Zimbabwe to postpone their plans for at least 30 days and "unnecessary" travel by Zimbabweans outside the country is prohibited.
The government has also postponed celebrations of the country's 40th anniversary of independence, scheduled for the second-biggest city of Bulawayo, and banned gatherings of more than a 100 people by churches or at social events.
Namibia has closed schools for 30 days and banned all mass gatherings, while Zambia imposed restrictions on all foreign travel by nationals and advised people who returned from abroad to self-quarantine.
Namibia and Zambia do not have confirmed cases of the virus. However, Zimbabwe just had its first case reported as tested positive by the country's Health Minister.
According to reports, she is a young woman of Chinese nationality who had been wondering through the streets of Harare after she failed to book into any of the Lodges in the country due to fears of Covid-19.
She was eventually taken by ambulance and is being quarantined at Wilkins Hospital.